The Looker 03 only for PA`s!!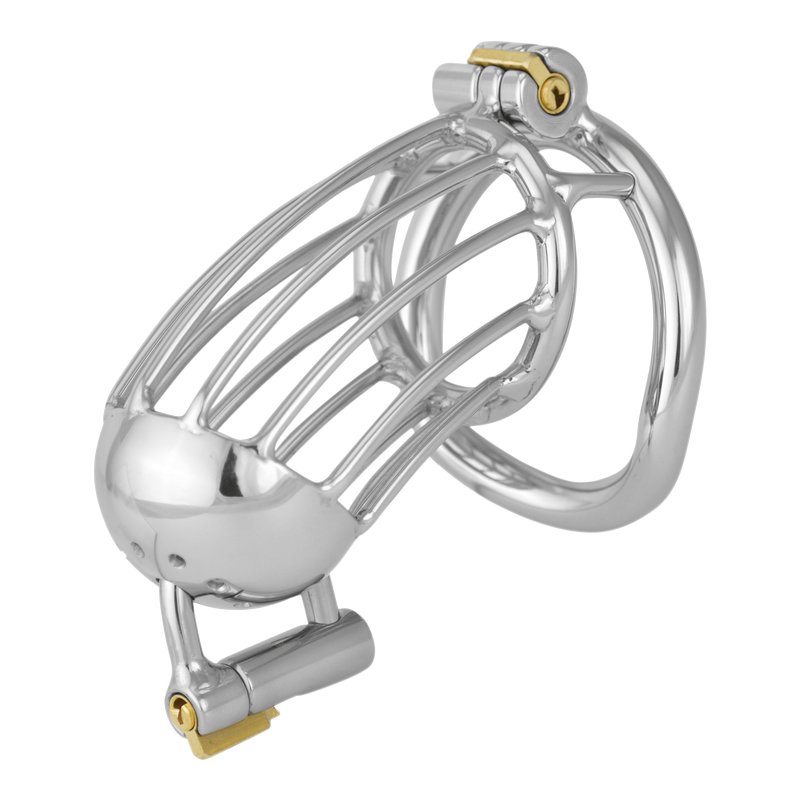 The Looker 03 ? Now more appetite for pain than ever…
Experience…
Enjoy…
Exhibit…
The ?Looker 03? is suitable for PA piercing wearers. 
The PA lock is made of titanium which is guaranteed to be light to wear.
Steelworxx offers common key locks with this model so your key holder only needs one key for all of the locks!!!
The PA lock prevents escape!!! A little more stainless steel allows you to look completely different. 
The Looker 03 comes with an anatomically formed cock ring that clings and doesn?t stick.
This guarantees longer wearing time without the pressure points, just like you?re used to from us.

The half-cup over the glans allows uncircumcised men to feel more comfortable. Let yourself be taken captive while preserving your chastity.

So that you always look damn good in our products?
This exclusive product is customised to fit you and wraps around your penis like a net!
Let yourself be taken captive!!!

This item is made of stainless steel.
The PA lock is made of a titanium alloy.
The distance between the cock and penis rings is around 10 mm. 
The total length, including the cock ring, depends on the length of the penis when flaccid.

The ring is available in the following sizes:

Penisring:
30 mm (1.181 inch)
35 mm (1.378 inch)
38 mm (1.496 inch)
42 mm (1.654 inch)
44 mm (1.73inch)
Cockring:
38 mm (1.496 inch)
40 mm (1.574 inch)
42 mm (1.653 inch)
45 mm (1.771 inch)
47 mm (1.85 inch)
50 mm (1.968 inch)
The shackle for the PA lock comes in the following diameters:
3 mm (0.118inch)
4 mm (0.157inch)
5 mm (0.197inch)
6 mm (0.236inch)
8 mm (0.314inch)
The inner diameter between the bow and the lock  is 20mm (0.787inch).

Other sizes available upon request.