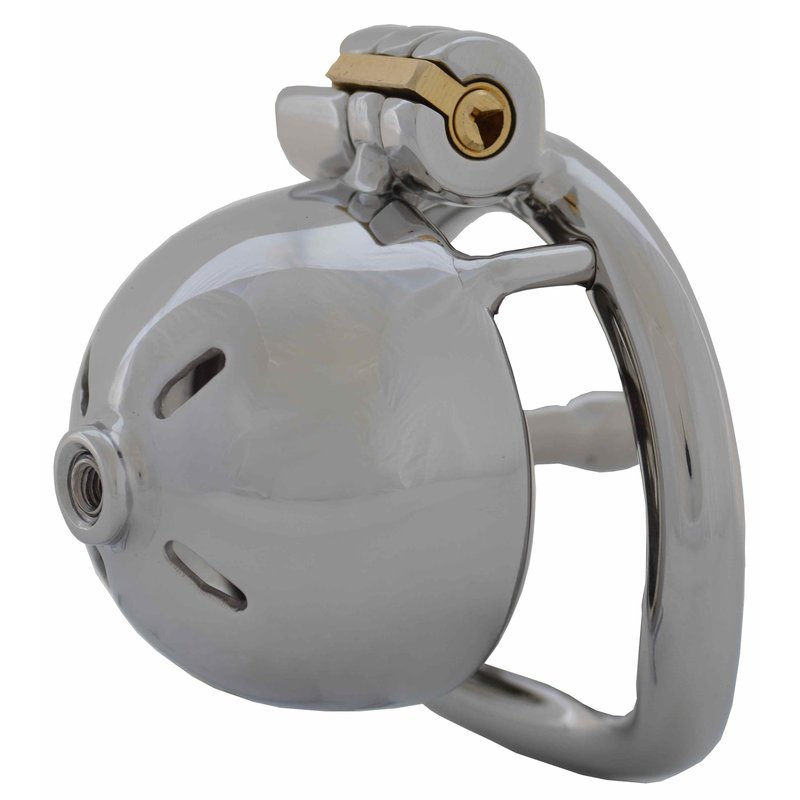 The Little Looker is the next step in the popular Looker series. It was created in cooperation with, and based on, the needs of numerous customers who practice chastity on a serious and permanent basis. Being locked up in a chastity device over a long period made them realize that their little friend was satisfied with less and less space. In order to keep chastity exciting for them, we knew we had to carefully examine the topic of penis reduction for these chastity device wearers. For many it is no longer about avoiding an orgasm, the thrill of devotion of having their penis locked up tighter and tighter at the direction of the keyholder is both thrilling and blissful. There was only one answer in response to all these questions: long live the Little Looker. Optically the penis mutates into inconspicuousness thereby solving one of the biggest problems. It doesn?t wear out anymore and appears as inconspicuous as its contents, which remain forever locked up. Have fun with the new Little Looker. This item is made from
stainless steel
. The plug is made from a
titanium alloy
.
The following sizes are deliverable:
Cage diameter: 30mm (1.18inch) results a complete length of 35mm (1.377inch)
Cage diameter: 35mm (1.377inch) results a complete length 40mm (1.574inch)
Cage diameter: 38mm (1.496inch) results a complete length 42mm (1.653inch)
Cockring: 38mm (1.496 inch ), 40mm (1.574 inch ),42mm (1.653 inch),45mm (1.771 inch),47mm (1.85 inch ),50mm (1.968 inch)
Other sizes available upon request.
The plug has a diameter of 6mm (0.236 inch) and a continuous drilling. Ther is an 8mm (0.3149 inch) big ball at the end. The plug goes through the A-Ring (1cm / 0.3937 inch). The distance between Cockring and the penis ring is 10mm. You can get the Plug also removable. You can therefore use the Little Looker with or without Plug. Please give the desired sizes in the ordering form and if the plug shall be removable or not.