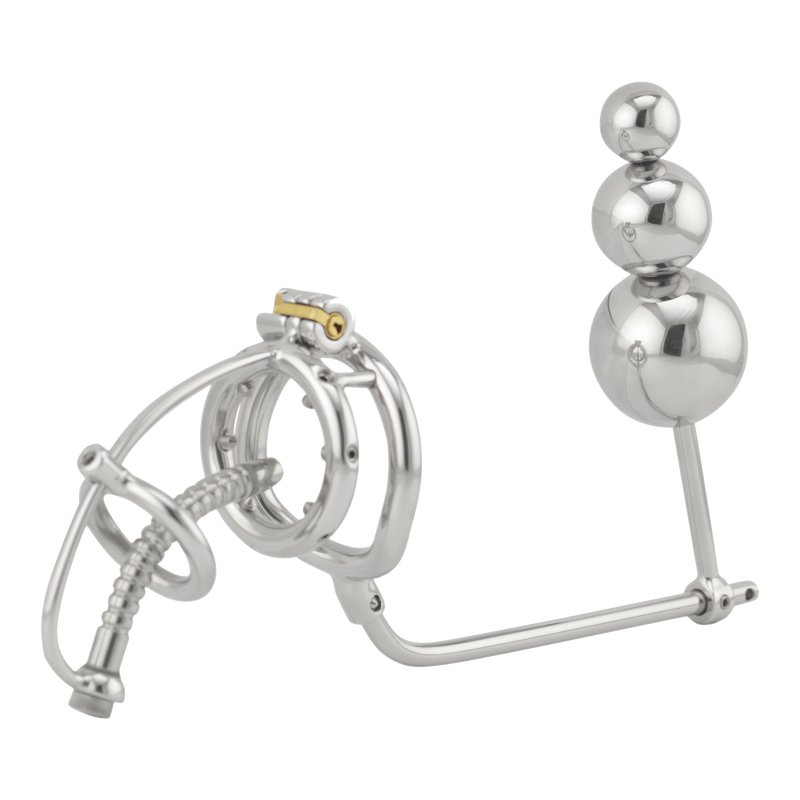 "Be plugged with Pain"

As you know, ?steelworxx? is always working on innovatively enhancing its products.

– The number and diameter of the balls can be varied
– The anal plug can be randomly adjusted and can be completly detached
– The anal plug widens you gently
 
This enhanced ?Pain? with additional plug protects you in all essential areas.
You will enyoy it
 
This item is made of stainless steel.
Its overall length measures 100mm. The penis plus is 70mm long and has a diameter of 8mm with a hole throughout.
Its ribbed surface makes it especially stimulating. The plug is made of a titanium alloy. The distance between cock and penis ring is 12mm.The glans ring is adjustable. The penis ring has an additional 6 adjustable spikes. The cock ring is crafted as a collapsible ring.
The following ring sizes are available:

Cockring:
38 mm
40 mm
42 mm
45 mm
47 mm
50 mm

Penisring:
Acornring:
26 mm
28 mm
30 mm
32 mm
34 mm
36 mm
 
The basic anal plug comes with the following sizes of balls: 20mm, 25mm, 30mm 40mm
Other sizes and dimensions available upon request.